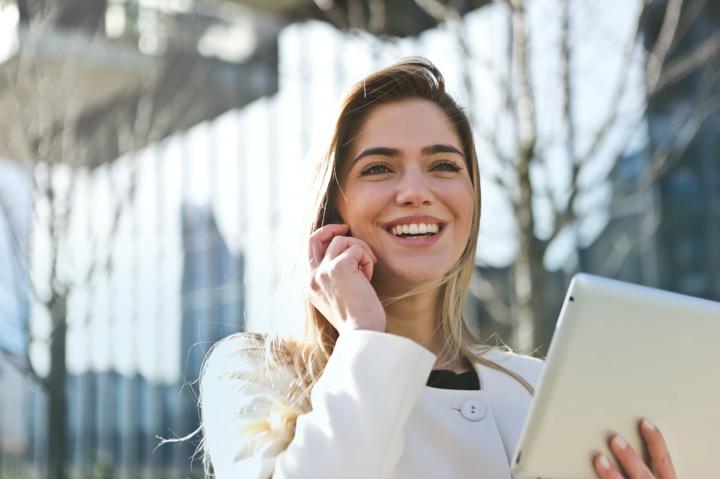 Many people who recently joined the Thrive community have asked me what to expect on their complimentary sample coaching call with a coach.
This is a great question, and since I, along with every coach believes in transparent communication, I'd like to share the answer with you.
Overview of coaching
First it's important to understand some basic elements of what coaching is and what it is not:
Coaches aren't advice-givers. Coaches believe that everyone is creative, resourceful, and whole, which means they know the answer is already deep inside you. Most people simply need powerful questions to unlock the answers.
Coaches only have one agenda, yours. Most people in our lives, while well-intentioned, have agendas -- our parents, our partner, our friends, and our colleagues. This results in their support inherently being colored by their own lens of the world, and goals or beliefs of you.
Breakthroughs are possible at any point. As we age, a lot of how we live our daily lives is through unconscious actions, aka living life on autopilot. Some negative thought patterns can change in an instant, like I once saw a person lose 30 pounds after having one powerful sample session. However, for some things we need more support which is where the ongoing relationship comes in. The power of coaching and the growth it brings comes with the consistent upgrading of beliefs, actions, habits, and more.
If you want to see a Thrive client's experience with coaching, check out this article:

Changing My Mind on Life Coaching

.
Logistics
Most sample sessions (also known as breakthrough calls, clarity calls, or any other name a coach might brand it as) can last anywhere between 30-60 minutes.
A sample coaching call is an excellent opportunity to see the coaches style and how it resonates with you.
It's important that you click with your coach, since coaches create and hold space for their clients to explore deeper levels of awareness, listen without judgement, break-through self-limiting beliefs, champion their wins, and help you gain access your inner leader and innate power.
When booking your session with a coach, pay attention to how this call will be conducted. Are you expected to call the coach, will they call you, or will you both login to a Zoom?
If you're participating in the Coach Matching program with Thrive, your coaches will call you at the designated time.
Designing the relationship
This part might be brief, but it's nothing to gloss over.
Every coach you connect with will let you know before you begin the coaching portion of your call that everything that is said between you and your coach on this, and any subsequent coaching sessions, is 100% confidential.
Confidentiality is paramount to coaches (it's a part of the ICF code of ethics too). If you take away anything from this section -- it's to know that coaches will not share the topic or content of your session with others, nor will they tell anyone that you two had a session, unless you give them permission to share.
Lastly, if there's anything you need from the coach to ensure you have a good experience, this would be a great time to share it with your coach.
Begin the coaching session
This is the bulk of the time you'll spend together. A coach may start with questions like:
So what brings you to coaching?
What would you like to be coached on today?
What would you like to work through or have resolution on that would make this a powerful session for you?
Since everything is confidential, this is your opportunity to bring everything to the table. If you're stuck deciding whether to stay or leave a job, you'd like more confidence, you're unhappy with your relationship, or you want help pursuing your big goals for your future.
If you don't have a lot of clarity on a goal, that's okay, this can be an opportunity to gain additional clarity.
Questions at the end
Each coach will leave a bit of time at the end for questions.
Whatever is coming up for you, is welcome as coaching is about the whole person.
If you want to talk about moving forward with the coach this is an opportunity to ask about pricing.
Or alternatively, if you don't have any questions and got what you needed as far as experiencing the sample call with this particular coach, then you've got what you needed.
Ready to get matched with the coach? Schedule a Coach Matching Call, and we'll deliver you the coach who will help you get results.