Workshop on the life assessment tool, the Wheel of Life [5/28/2020]
Join Chris Wilson founder and coach at The Unshakeable Man, and Sarah Bedrick from Thrive Coaching as they workshop one of the coaching world's most popular and powerful exercises, the Wheel of Life.
The Wheel of Life is popular for a reason.
Whether you want to get unstuck (big or small), find balance, or kick your life into the next gear, the Wheel of Life will help.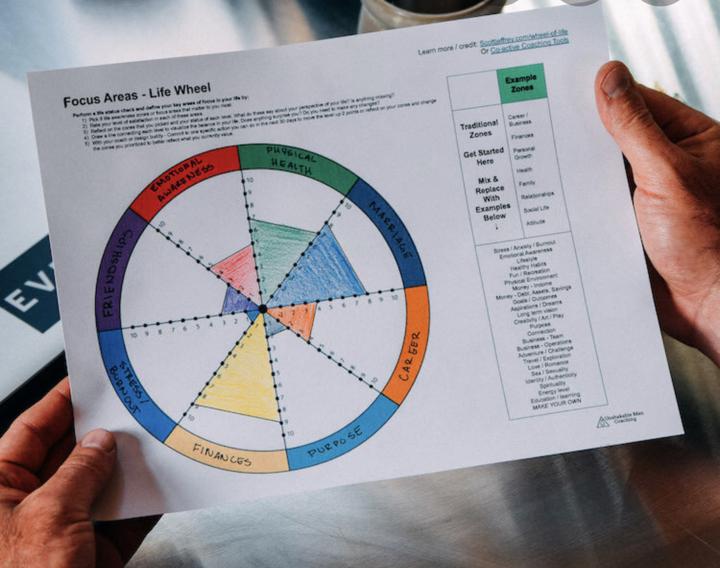 Details:
When: May 28th at 7:30pm Eastern / 4:30pm Pacific
Price: $20 with limited spots available, and access to the recording.
In this live coaching call, you'll gain:
A brief, guided meditation with gratitude practice
A workshop on creating, observing, and making use of your own life wheel.
A chance to be coached live with Chris and Sarah
[If you've never been coached before, this an inexpensive and powerful way to dip your toes in a coaching exercise.]
"If you wish things were different... do things differently."